With more and more people trying to check dream holidays off their bucket lists, it may become increasingly difficult to visit those spots high on your list without contributing to a deteriorating environment.
Posted on : 2019-07-28 07:56:30
The excitement you feel after booking a holiday to a bucket-list destination is nearly unmatched. Finally getting to see the Eiffel Tower or the Grand Canyon is enough to send any passionate traveller into a frenzy of planning. However, we often forget to plan for our environmental impact on the destination. Popular landmark sites attract many tourists from around the world and the heavy traffic damages the precious places we have been waiting so long to see. Imagine finally arriving to Paris, only to be surrounded by garbage and rodents. This was the case for some visitors not too long ago. In 2016, Paris City Hall famously shut nine parks and green spaces parks due to a rat infestation blamed on increased littering alone.
Tourism's impact doesn't stop there. Locals can experience overcrowding, street congestion, food wastage, noise pollution, and other negative factors associated with an influx of people changing the character of a city. This is an experience that's becoming widely known as Overtourism, where a location attracts more tourists then it can reasonably sustain.
"Many tourism-dependent destinations are seeing the unique sense of place that characterised their hometowns vanish beneath a wave of souvenir shops, crowds, tour buses and rowdy bars,"
"Many tourism-dependent destinations are seeing the unique sense of place that characterised their hometowns vanish beneath a wave of souvenir shops, crowds, tour buses and rowdy bars," said Claudio Milano, a lecturer and researcher on tourism for Ostelea School of Tourism and Hospitality.
Although not a new phenomenon, overtourism has become gained much more attention in the past few years. Airfare is cheaper than it ever was, and social media can steer us onto locations we never considered before. Moreover, tourism accounts for 8% of global carbon emissions, as reported in a study published last year from the University of Sydney's Environment Institute.
However, being a responsible tourist — one who minimises their environmental and cultural impact — is possible, and not as complex as it may seem. Here are some steps travellers can take to leave a positive footprint.
Travel during off-seasons
Overtourism is most evident in the summer with large crowds, high temperatures and children out of school. Off-seasons – which differ wherever you go, but generally between November and March – have far less visitors and your likelihood of stressing out the locals decreases dramatically.
There can be drawbacks to visiting out of peak: The weather might be less than ideal, and certain attractions and venues could be closed. On the other hand, you would be paying for cheaper flights and accommodation, as well as contributing to the local community at a period when tourism income depreciates.
Take the road less traveled
We looked at time and now let's think about place. Overtourism is caused by too many people in one space. Venice is a city that is struggling with travellers, with around 60,000 visitors descending on the fragile city each day. But just a 30-minute train ride away is Padua, a modest and thriving artsy city with plenty to marvel and none of the crowded canals.
This same setup is common in many countries where it's easy to be distracted by the tourist capital. Sparing yourself the crowd for a quieter and calmer area could give you a greater appreciation of your destination.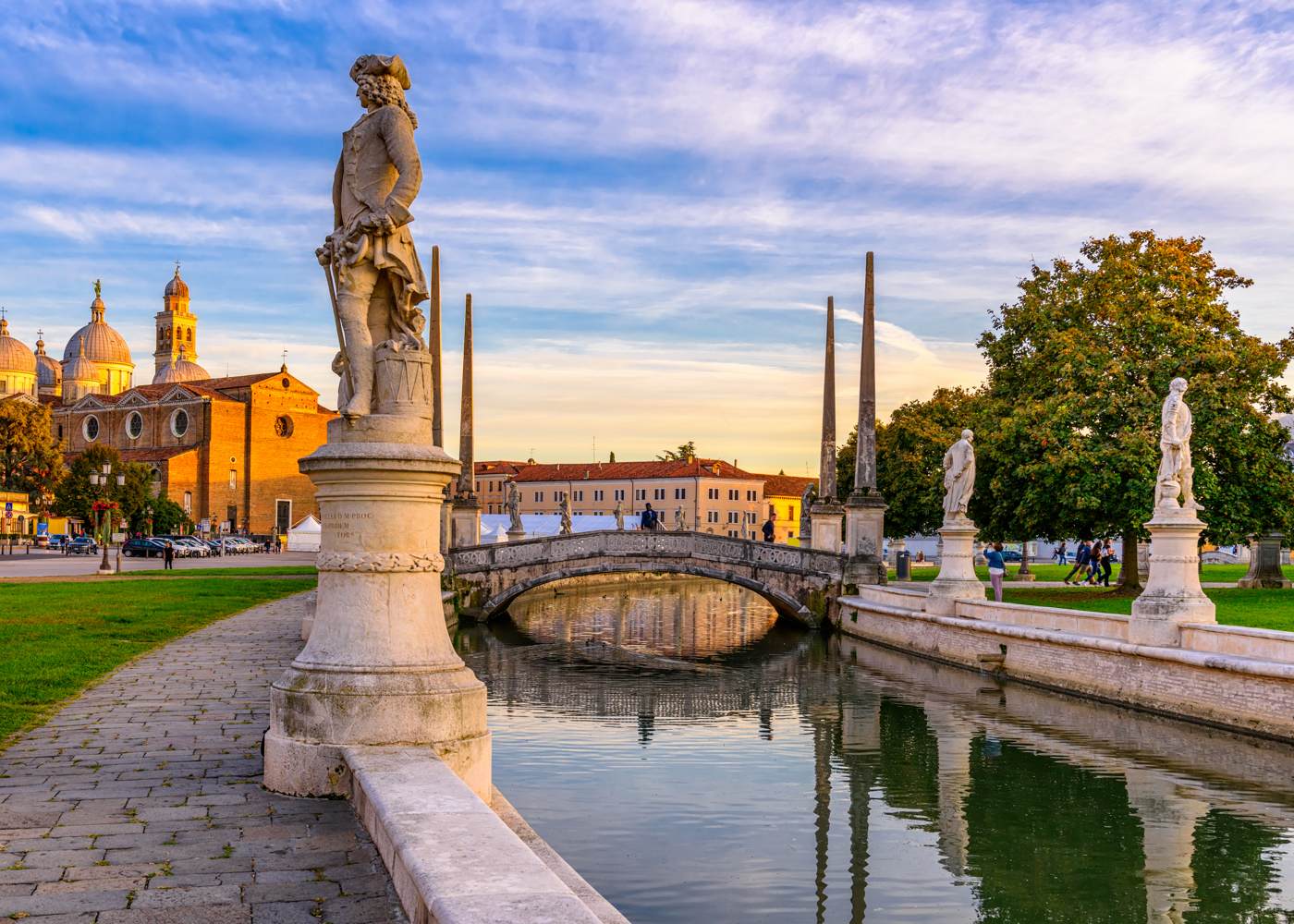 Support local businesses
The reality of large tour groups is that their money is often spent in a bubble — package deals from large, multinational chains, with reps upselling dismal day trips and often none of the profit injected back into the local community. To curb this, travellers can consciously make spending decisions that directly benefit local business. Platforms like Withlocals and PartyWith make this easier, with the latter coming with an app recommending homegrown nightlife venues in party cities like Lisbon and Berlin. Another app, Eat With, has curated selections of local cuisine that will give you a better understanding of a particular destination.
Engage with locals
If you prefer switching off as you travel, consider a local guide. They may be the key to distancing yourself from the over-touristed spots as you engage with being a better traveller. Local guides can introduce you to authentic cuisine and homegrown industries, all while educating you on the regional histories that wouldn't come up on a large tour bus. They serve as a proxy, or as the founders of Showaround, an online platform for connecting tourists with local guides put it: "it's like having a knowledgeable friend in every city you visit."
The greatest barrier to engaging with locals is access, and the guides serve to calm this problem. Another method is taking part in activities around you. Grab a local newspaper or listing and check out what's going on in the city, like workshops and concerts. That's enough to put you at close quarters with the locals and away from the tourist traps; taking part in activities introduces you to other people with similar interests who can then steer you towards hidden gems you would've otherwise missed.