Malta's upmarket little sister is the latest Mediterranean holiday hotspot. Unscarred by mass development and blessed with easel-worthy coastal scenery, the island is finally beginning to get the attention it deserves. Here's why Gozo should top your travel hit list.
Posted on : 2019-11-14 11:59:43
1. Eco appeal
With its bid to become an 'eco island' by 2020, Gozo leaves other destinations standing in the sustainability stakes.
With its bid to become an 'eco island' by 2020, Gozo leaves other destinations standing in the sustainability stakes. Both of its two five-star hotels are eco-certified, along with an increasing chunk of the self-catering accommodation. Restauranteurs are jumping on the green bandwagon too, with organic, locally-sourced food the norm in many eateries. If that isn't enough to get excited about, Gozo is also investing heavily in programmes to preserve rainwater, boost green infrastructure and save energy. It's no surprise that the island scooped a 2018 Green Destinations award for the Mediterranean's top sustainable destination.
2. World-class walking
It isn't just Gozo's environmental record that's glowingly green. Outside of the sultry summer months, this sleepy little islet is a walker's paradise. Well-maintained paths meander across pristine clifftops, through terraced countryside and past UNESCO-listed heritage sites. Stop off en-route to swim in hidden bays or snack on local Gozitan delicacies. For the more adventurously inclined, Gozo is also blessed with some top-notch sea cliff climbing. Check out 'the Underworld' – one of the longest roof climbing venues in the world.
3. History and heritage
Local legend has it that Gozo is the mythical island of Ogygia, where the nymph Calypso kept Odysseus prisoner for seven years. Apocryphal? Probably – but there's no denying the richness of Gozo's heritage. From the UNESCO-listed Ggantija Temple complex to the prehistoric burial site at Ix-Xaghra, the island is littered with archaeological marvels. There are more recent historic gems to discover as well, including seventeenth-century churches, military batteries and, of course, the magnificent fortified citadel at the heart of Victoria. Still hooked on Gozo's Homeric connections? Follow in the fabled footsteps of Odysseus with a visit to 'Calypso's Cave' in the cliffs overlooking Ramla Bay.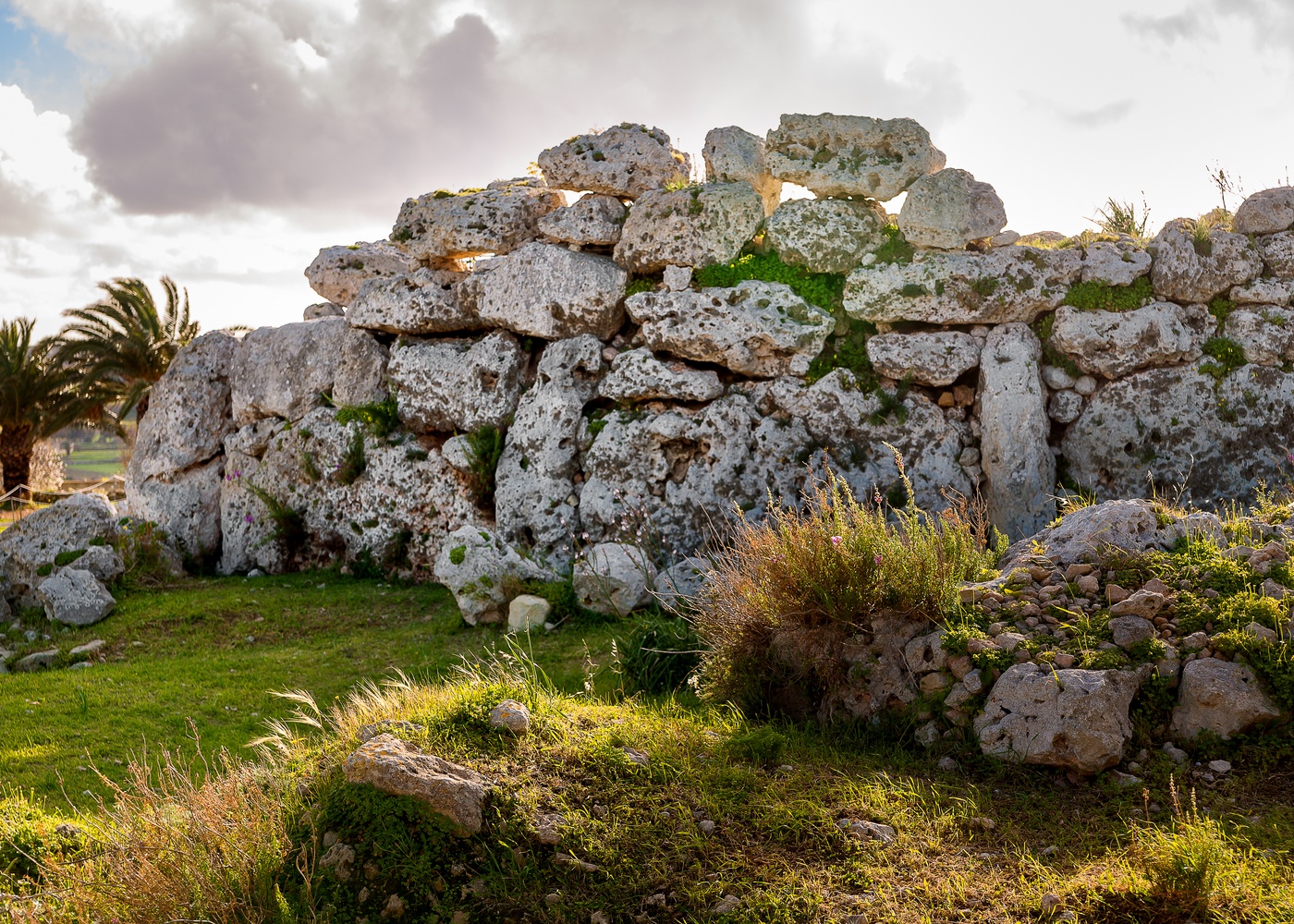 4. Coastal highs
It may lack the sweeping sands of other Mediterranean destinations, but don't let that put you off. Gozo's clear, sapphire-toned waters and secluded coves make for a magical combination. Top scenic swimming spots include the cliff-flanked inlet of Mgarr ix-Xini and Dwejra Bay with its other-worldly rock formations. If you're set on sand, Ramla Bay and remote San Blas Bay both have red-gold beaches that have been jealously guarded from unsightly development. Best pack the snorkel – the Gozitan scenery is nearly as spectacular underwater as it is above.
5. Age-old traditions
Gozo has timeless appeal, with many of the locals still engaged in a way of life that has barely changed in hundreds of years. Stroll down to the little harbour at Marsalforn Bay to watch the fishermen mending their nets. See families working on the 350-year-old salt pans that stretch for three kilometres along Gozo's north coast, join in with a summer village festa, or take a pilgrimage to the famous Ta' Pinu Sanctuary near Gharb. The island's cultural heritage is as well preserved as its environment.